Our Program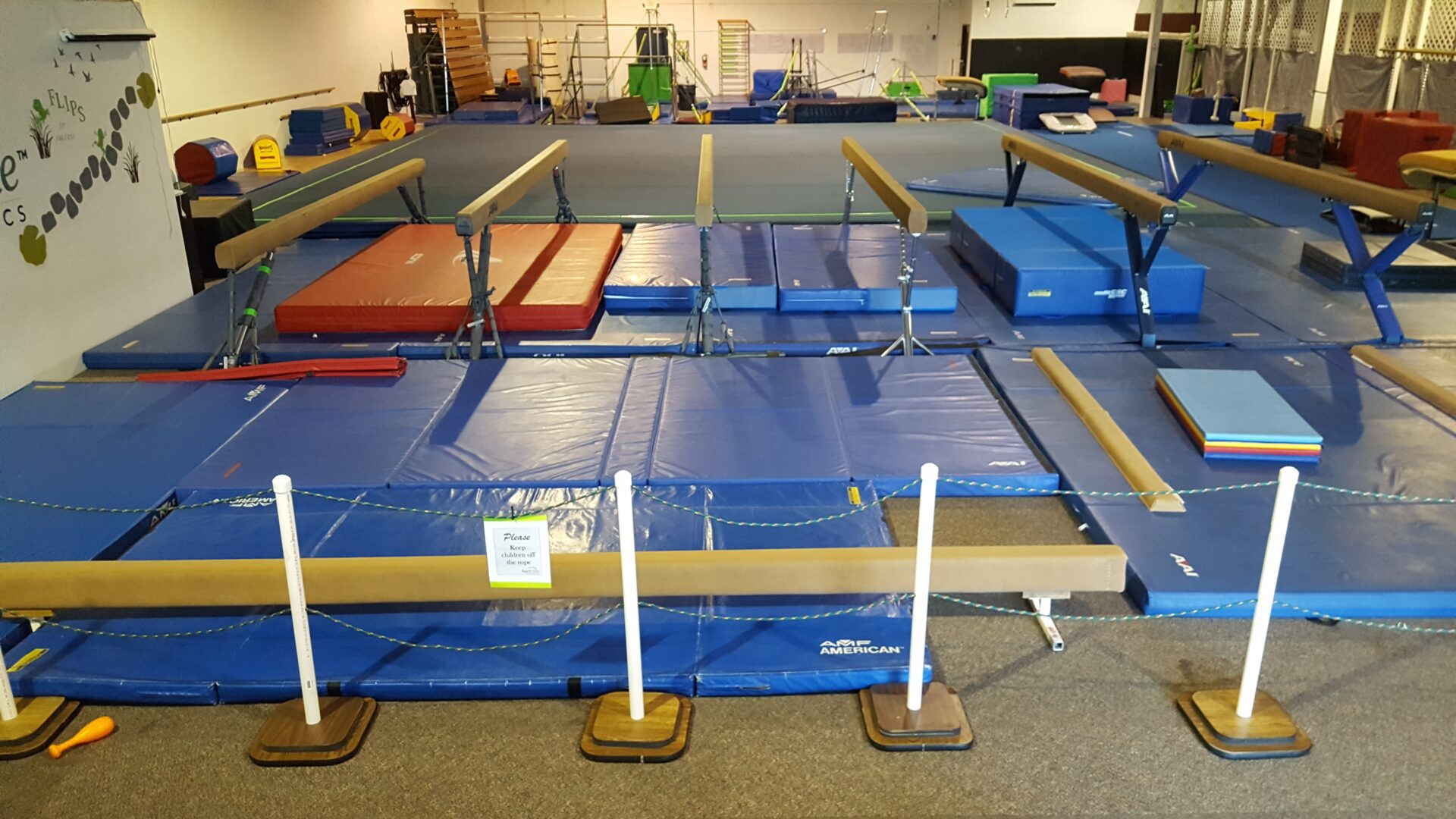 Here at Rigert Elite We offer Beginning Gymnastics and Beginning Cheer as well as Competitive Team Gymnastics and Competitive Team Cheer for both Boys and Girls of all ages.
Current Families Parent Portal Link: Parent Portal
Toddler Tumble class is for little ones ages 18 months to 3 years of age.  This class is a parent involved class.  The parent will participate in the class with the child.  They will learn the beginnings of what it means to be in a class, follow directions, wait your turn, try new things and make new friends!  Once they turn 3 or are referred out of this class they can join one of our Basics Preschool Classes.
Basics classes are made for our Preschool Age Students.  These classes are Coed.  They are for our independent kids who are ready to participate in a class on their own.  They will learn the basics of gymnastics on all events and continue working on their listening and direction following skills.  They learn keys to being a successful student as well as the Basics of Gymnastics!  These classes are 45 minutes long.
Fundamental classes are geared for our School-Aged students.  These classes provide a curriculum set to teach the foundation for a great athlete! They will learn the fundamentals of the sport and work on the Bars, Beam, Floor, Vault and Trampoline for the girls and the Parallel Bars, Uneven Bars, Rings, Vault, Floor, and Pommel Horse for the boys.  The skills they learn in this class will build the foundation for their success in our Progressive classes.  These classes are 1 hour long.
Progressive 1 is for our students who have progressed out of our Fundamentals class and are ready to build on the skills they already learned.  These students will start to advance their training to the next level and try to focus a little more on their form and technique of the skills they already learned as well as learn new skills on all events.  These classes are 1 hour long.
Progressive 2 is for students who have passed out of Progressive 1 and are ready for more! These students again work on continuing their education and their skill base.  These classes are 1-1/2 hour long.
Beginning Cheer is designed to teach children the basic skills needed to advance in the sport of cheerleading.  Your child will learn to memorize cheers and master the art of performing them.  With professional instruction, they will learn arm motion techniques, proper posture, jumps, kicks, and tumbling.  These classes are 1 hour long.
Enroll Now!
We would love to have you as part of our family.  Simply go to our Class Schedule and Availability Page, find the class you want and click the "Register" button to the left of the class you want to register for.  If the class is currently full, be sure to register onto the waitlist as those do not tend to be long and generally we can get you in pretty quickly once on a waitlist.
Class Schedule and Availability
 

Major Accomplishments for Rigert Elite
*2017*
2017 Women's Vault State Champion – Level 6
2017 Women's Floor State Champion – Level 6
2017 Women's All Around State Champion – Level 6
2017 Regional Qualifier – Level 8
2017 Regional Qualifier – Level 9
*2016*
2016 Women's Beam State Champion – Level 3 (two age divisions)
2016 Women's Bars State Champion – Level 3
2016 Women's All Around State Champion – Level 3
2016 Women's All Around State Champion – Level 5
2016 Women's Vault State Champion – Level 5
2016 Regional Qualifier – Level 8 (2 gymnasts)
* 2015 *
2015 Men's Floor State Champion – level 4
2015 Men's Rings State Champion – level 4
2015 Men's Parallel Bars State Champion – level 4
2015 Men's Vault State Champion – level 4
2015 Men's High Bar State Champion – level 4
2015 Men's All Around State Champion – level 4
2015 Women's Bars State Champion – level 4
2015 Women's Beam State Champion – level 4
2015 Women's Floor State Champion – level 4
2015 Women's All Around State Champion – level 4
2015 Men's Vault State Champion – level 5
2015 Men's Regional Qualifier – level 5
2015 Women's Vault State Champion – level 6
2015 Women's Vault State Champion – level 8
2015 Women's Bars State Champion – level 8
2015 Women's Floor State Champion – level 8
2015 Women's All Around State Champion – level 8
2015 Women's Regional Qualifier – level 8 (2 gymnasts)
2015 Women's Regional All Star Team Qualifier – level 8
2015 Women's Regional Vault Champion – level 8
* 2014 *
 2014 Men's Regional Qualifier – level 5 (3 gymnasts)
2014 Women's Vault State Champion – level 3
2014 Women's Bars State Champion – level 3
2014 Women's Beam State Champion – level 4
2014 Women's Beam State Champion – level 7
2014 Women's Regional Qualifier – level 8
2014 Women's Regional Qualifier – level 10
* 2013 *                         
2013 Men's Vault State Champion – level 4
2013 Men's Regional Qualifier – level 5
2013 Women's Vault State Champion – level 6
2013 Women's Beam State Champion – level 6