Jun 4th, 2018
Author:
Rigert Elite Gymnastics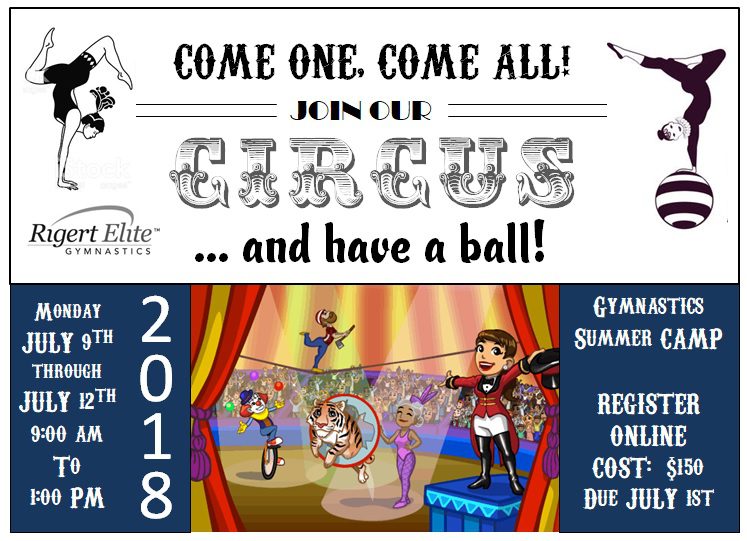 July Gymnastics Summer Camp Theme:  Circus
July Dates:  July 9th – 12th (Monday through Thursday)
Times:  9:00 am to 1:00 pm
Who can register? Ages 6+ (school aged athletes)
Do I have to take classes at Rigert already in order to register?  No, camp is open to all members and non members.
When will payment for this be charged?  Automatically from from the card you have on file, payment for camp will come out July 1st for the July Camp and August 1st for the August Camp, unless you pay some other way before this date.
What will they do at camp?  Our camps are designed to have fun and play games while learning gymnastics skills! They will work on new skills as well as work on perfecting skills they may already have.  They will play games and learn about the different types of gymnastics including Rhythmic, Artistic, Men's and Women's Gymnastics.
REGISTER HERE:  JULY CAMP
REGISTER HERE:  AUGUST CAMP