Jun 5th, 2018
Author:
Rigert Elite Gymnastics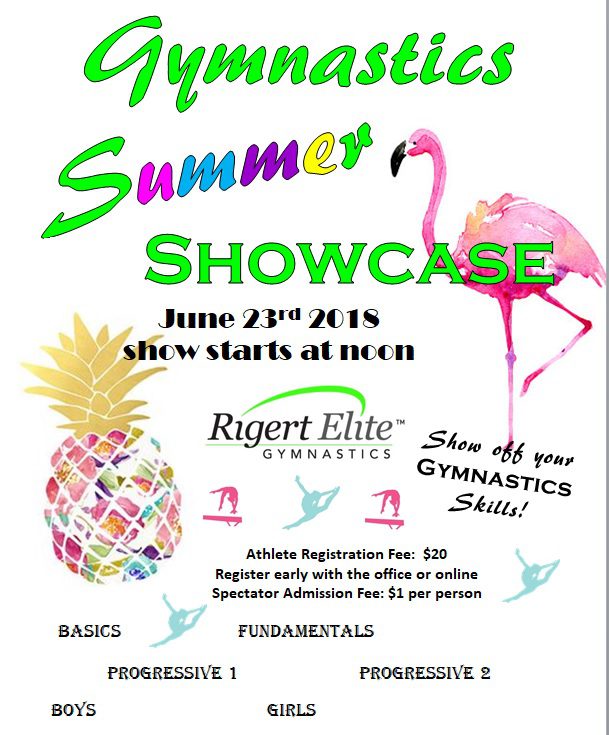 Every kid will get to perform a routine on Bars, Beam, Vault and Floor for friends and family who come to watch, earn a medal and receive an athlete gift.
Everyone in a Basics, Fundamentals or Progressive class is invited!  Sign up now so we can start planning this special event for our athletes!
Athlete Registration Cost:  $20 – charged to account at time of registration
Spectator Admission on the day of the event:  $1 per person
Raffle Tickets on the day of the event:  $1 for 3 tickets or $5 for 20 tickets