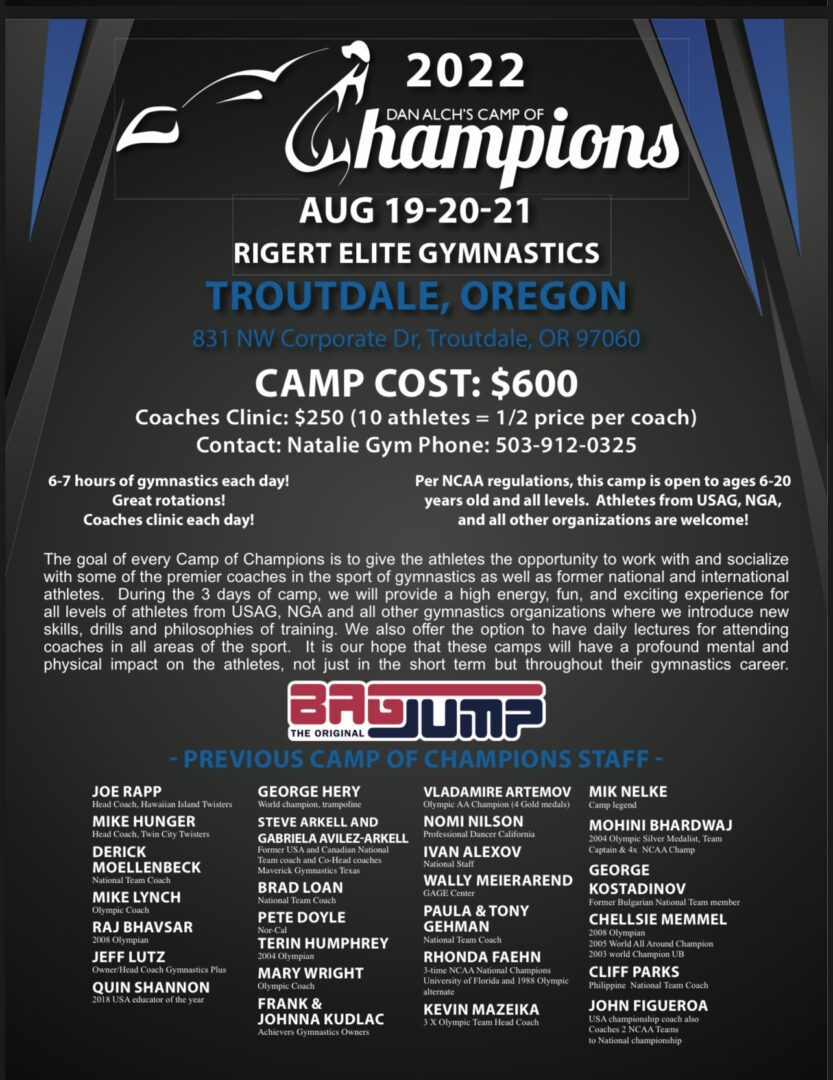 @Rigert Elite Gymnastics
Troutdale, OR
Returning August 2022
August 19th – 21st 2022
Friday 10:00 am to 4:00 pm
Saturday 12:00 to 6:00 pm
Sunday 9:00 am to 3:00 pm
Email:  RigertEliteGymnastics@gmail.com with any registration questions
Coaches:  $250 for the weekend or ½ off for coaches with 10 or more athletes attending
Individuals Register through this link provided:  2022 LINK
$100/Athlete Deposit due at time of registration  
Final Balance due July 15th, 2022
Camp Leotards are available for purchase during camp.  They are $50
Please have your athlete pack a lunch each day and bring plenty of water.
All participants will receive a free camp t-shirt
Private Lessons Sign up sheets will be available at check in on the first day.
The camp staff coaches will be doing private lessons in half hour increments Friday and Saturday before camp and Sunday after camp. Private lessons are $65/half hour for one child or you can do 2 kids in one lesson for $50 each child ($100 total for 2 kids for half hour).  Payments are made directly to the coach doing the lesson and due at the time of the private lesson.