Closures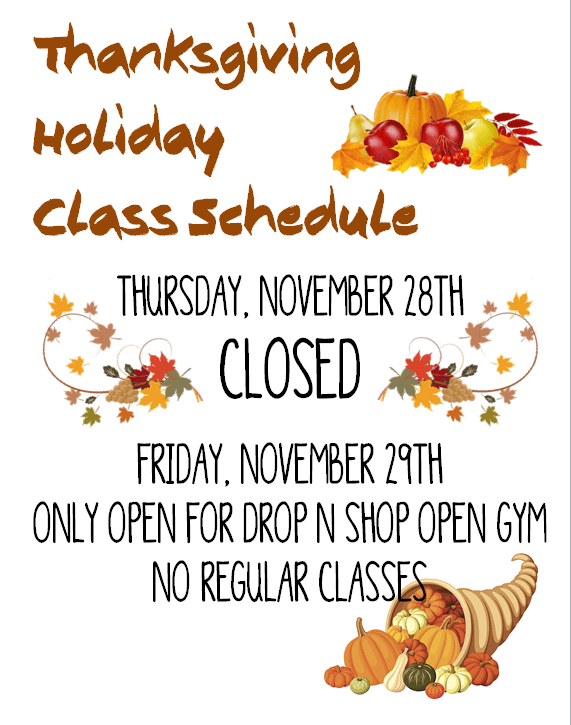 We will be closed Thursday, November 28th and Friday November 29th (only open for the annual Drop N Shop Open Gym) for the Thanksgiving Holiday.  We will still have Saturday classes and regular open gym on Saturday, November 30th.  Register for the Drop N Shop Open Gym on Black Friday Here:  Special Open Gym Events
All Compulsory Team Athletes (Levels 2 through 5) will have the full week of Thanksgiving off from practice.
Open Gym Will Be Cancelled on Friday, December 20th, for our All Team Holiday Party.
We will be closed December 22nd through January 1st.  Classes resume Thursday, January 2nd.  We will prorate December tuition to include only 3 weeks of classes.  This is the schedule for rec classes only.  Team students please see your Holiday schedule by level listed here: CHRISTMAS AND NEW YEARS TEAM HOLIDAY TRAINING SCHEDULE 2019.